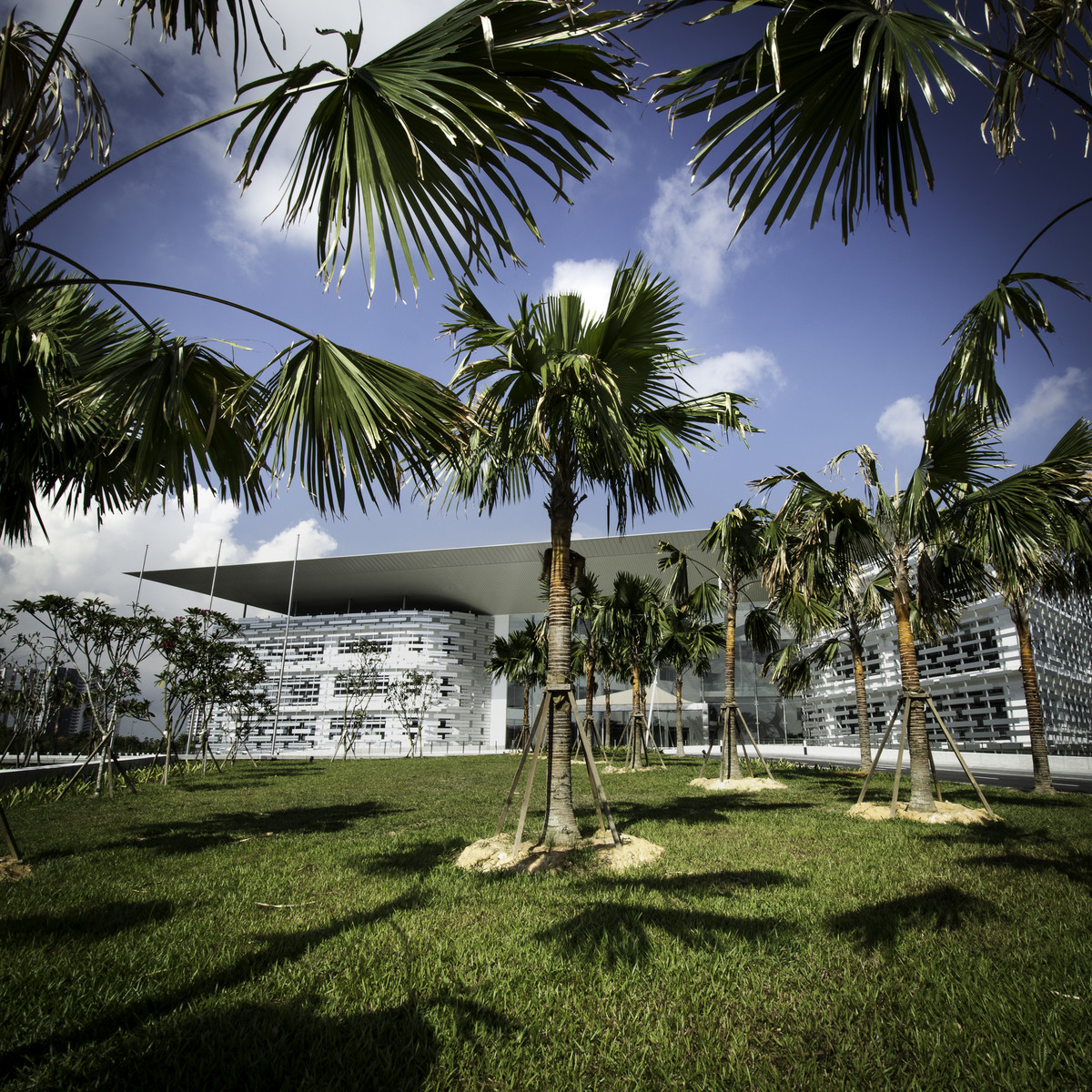 University of Reading Malaysia
Malaysia
Visit Website
---
As a student at the University of Reading, you have the unique opportunity to Study Abroad for part of your degree at our University of Reading Malaysia campus (UoRM).
Depending on your degree, you can either study the same course as you will at Reading or you can apply to join the summer school.
AN EXCITING NEW SETTING FOR YOUR STUDIES
The UoRM campus provides an exciting new location with state-of-the-art facilities for you to build upon your learning and experience. It offers an architecturally stunning environment designed to provide you with everything you need to make the most of your time at university.
The campus is located in EduCity in Iskandar, Johor, Malaysia's largest dedicated education hub situated on a 350-acre complex. EduCity is home to three British university branch campuses and a host of other educational institutions, providing opportunities for students to participate in inter-university activities and events.
Class sizes tend to be much smaller at UoRM which is something UoR students who previously studied abroad in Malaysia have particularly enjoyed. It is a very supportive learning environment where all of the lecturers will likely know you by name. There are excellent study spaces around campus as well as more social group areas.
UoRM has global links, so you will be able to collaborate with UoRM students and study alongside peers from other countries. As you are already a University of Reading student, applying to study abroad at our campus in Malaysia is easy and straightforward and adds a new dimension to your studies.
Students will be taught by international academic staff and have the same high-quality learning experience as in the UK. UoRM offers an up-to-date and innovative approach to teaching, designed to ensure that students are well prepared to excel in their chosen careers.
Johor Bahru has a wonderfully diverse culture and is also the fastest developing city in Malaysia. It is just a stone's throw away from Singapore which can easily be visited on a day trip. Johor Bahru has a local airport and is well connected to the rest of Malaysia and makes travelling to other neighbouring countries simple and convenient. Students often make the most of their time on weekends and holidays to explore other parts of Malaysia and further afield!
Further information

Who can participate?
Only available to some degrees within Henley Business School, Built Environment and Psychology. Please you the When Can You Study Abroad? section to see if you are able to study in Malaysia.


Entry requirements:
Minimum 40% – you must have passed and be qualified to progress to the relevant stage of your programme.
Term dates:
Term dates are the same as the University of Reading:

Term Dates
Tuition fees:
If you are going abroad for a term/two terms you will pay full standard tuition fees to Reading.

If you are going abroad for a full academic year you will pay 15% of the standard tuition fees to Reading

No tuition fees are owed to UoRM.
Cost of living:
The cost of living in Malaysia is cheaper than the UK. Website such as www.numbeo.com can provide suggested indicative examples of the differences.
Additional costs:
All other costs incurred through participation on the programme are to be met by the individual student and not by UoR or UoRM. These can include (but are not limited to):
– Travel and associated costs (to and from host institution, and whilst at destination)
– Vaccinations and / or providing medical documentation
– Accommodation (both pre, during and post study period), in halls or private accommodation
– Local insurance (or any activities not covered by the University of Reading insurance scheme)
– Meal plans
– All books and supplies
– All personal expenses

NB – Eligible students might be able to recoup costs through Student Finance
Further information:
University of Reading Malaysia website
Virtual tour
Accommodation

When can you study abroad?

You need to select your School or Department to find out when you can study abroad.
Student Experiences

Challenge yourself

Malaysia was a wonderful experience! It was truly eye-opening and offered a whole new perspective on my course, the Malaysian culture…

Find out more