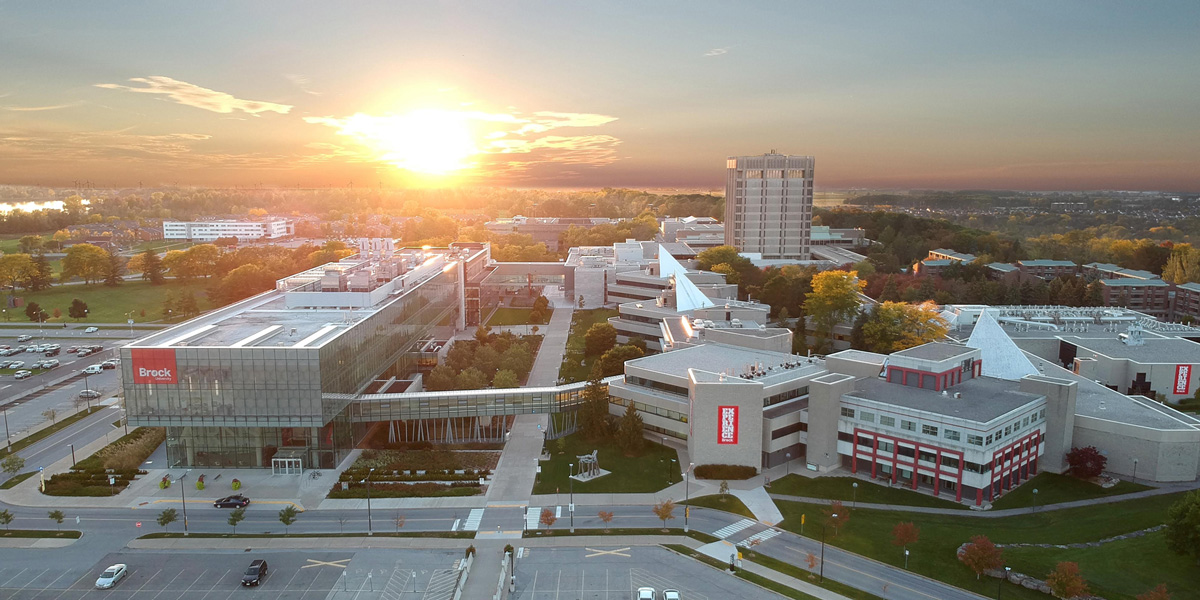 Brock University
Canada
Visit Website
---
Brock University is located in St. Catharines, Ontario which is 1 hour south of Toronto and 19km from the US border. It is the only university in Canada that is in a UNESCO Biosphere reserve, at the centre of Canada's Niagara peninsula.
Brock has around 18,000 students, with 10% being international from 94 countries. There are seven on-campus residences or you can live off-campus or with a family through their Homestay Programme. The International Centre provides weekly cultural trips and activities. Brock University Students' Union has more than 100 clubs including intramural sports.
The University covers a wide range of courses covering a large number of subjects.
Summers are hot, winters are cold (ranging from 27°c to -8°c) … be prepared! And you are only a 20 minute drive to Niagara Falls!
Further information

Who can participate?
All Reading disciplines that allow Study Abroad that are taught at Brock.
Entry requirement to participate:
Minimum 55% average.
Semester dates:
Semester 1: September – December
Semester 2: January – April
Cost of living:
Fees Estimator page.
Additional costs:
Brock's UHIP medical insurance is compulsory.
Non-UK students might require a study visa to enter the country.
All students require a study visa if studying abroad for a year.
NB: Eligible students might be able to recoup costs through Student Finance.
Further information:
Incoming Exchange Website
Study Abroad Book
Student Life
Courses at Brock
Fact Sheet
Virtual Tour
Disability Support
When can you study abroad?

You need to select your School or Department to find out when you can study abroad.
Student Experiences

A piece of me lives on in Ottawa

I still can't believe that I have flown to another country for four months and enjoyed every single moment of…

Find out more