Beyond my wildest dreams
It would be impossible to condense the last 10 months into 500 words. Studying abroad, particularly in the United States, was a dream of mine for a very long time. But even still the study abroad experience excelled beyond my wildest dreams, and I couldn't recommend it more to anyone. I have fallen in love with Colorado State University and the Coloradoan people, culture and lifestyle. I've made friends for life, locals and the exchange students from all over the world. The exchange students formed a large group with students on exchange from the UK, Ireland, Australia, New Zealand, Germany, Spain, France, Majorca, Paraguay and Japan as well as locals! It felt incredible to feel so united within a group of such cultural background. We did countless activities together over the course of two semesters, but to describe the ones that I've chosen as my images.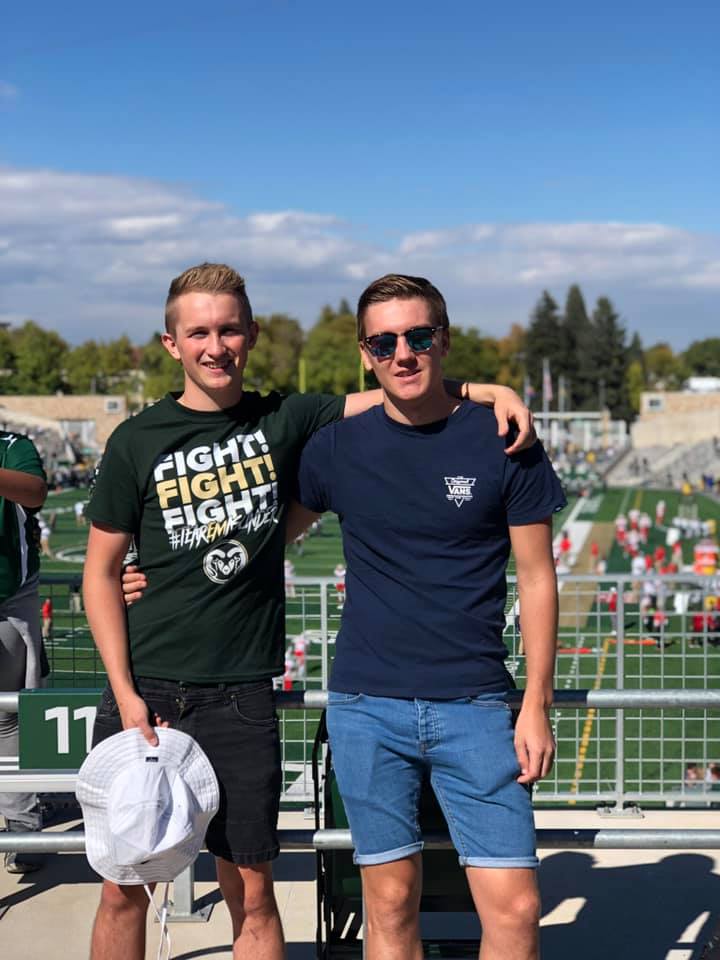 The first is a friend from the University of Leicester and I at a Colorado State football (American football) game. Colorado State have recently built a state-of-the-art stadium within the last two years that holds 45,000 people (yes, really!). As you can imagine, the atmosphere on game days there was electric! American football is an odd sport but quite easy to pick up and fun once you know the rules. Ever since the season ended in the fall term, I've deeply missed the game days, from the tailgate parties to the games themselves.

Second is a panorama from Red Rocks Amphitheatre, a world-famous music venue set on the outskirts of Denver between two great rock faces that is iconic for artists and fans alike. A group of friends and I saw Florence and The Machine and had an unforgettable experience. The third image is all-American, while my partner has been with me during my study abroad experience, she has been volunteering with a local animal rescue and made many close friends that are local to Colorado. This was the Bounce Animal Rescue volunteer appreciation day, where all volunteers had a free 'trolley' to visit local breweries and drink beers with friends! Finally, the last three images show a glimpse of the endless nature that Colorado has to offer, I recently did a beautiful hike to 'Hanging Lake', a trickling lake set deep within the rocky mountains, as well as another hike to the nearby 'Horsetooth Mountain', which overlooks Fort Collins. I've also been climbing many of the fantastic routes that Poudre Canyon has to offer with friends.
As you can tell, there are far too many memories made to share within this piece, but if anyone is in need for more Colorado specific information, I'd be happy to help you out further! The bottom line is if you are thinking about studying abroad, do it! Make sure you do your research so the destination is the right fit for you, and you will not regret it!
United States