"Not all those who wander are lost" (J.R.R. Tolkien)
My name is Angelica and I currently am a Ph.D. candidate at the University of Valencia, Spain. During my master's degree in 'Advanced English Studies: Languages and Cultures in Contact' at the University of Salamanca, Spain, I applied to go abroad to the University of Reading because the programme offered me the chance of researching American Literature for 3 months.
This opportunity has not only been completely enriching both on personal and professional levels, but it has also shown me a new university with a different environment as well as another understanding of what the academic community really is.
I did not choose to come to Reading since it was the only possible university, and I even considered the possibility of not coming until the last minute because of the COVID-19 pandemic. It is completely normal to doubt. However, I decided to risk it all and come. I am proud that I did it and I could never regret it, that is the reason why I encourage every student who is doubting and reading this, to just go for it!
Now that my Erasmus+ experience has come to an end; I see everything from a more reflective point of view. Reading is such a welcoming university for international students. I felt I was helped with any kind of issue that I could have, and I had someone to always talk to if I needed it.
ESAO:
Briefly commenting on the Erasmus & Study Abroad Office (ESAO), I can safely say that they have been incredibly helpful, clear, and organised with their communications. Even before arriving, the team kept updating me about general queries. Once in Reading and due to online teaching and lockdown, the team put so much effort into the online events that he conducted during the Autumn term 2020 such as quiz nights with great assorted prizes for the winners, welcome meetings, and Coffeehouses: online meetings to informally chat, usually about cooking recipes, while enjoying a cuppa.
LIFE ON CAMPUS:
The University of Reading offers a wide range of halls of residence fulfilling the needs of every student. The Halls Hotline is available 24 hours and 7 days a week in order to ensure the wellbeing of every resident.
When it comes to studying and researching, I used the library, located on the Whiteknights campus. Due to the pandemic, a student must book a slot to access the library, which makes the library experience an organised one. If a student is self-isolating, they can also explore the online catalogue.
Another online tool used by university students is Blackboard, which organises your courses, calendar, and allows a student to submit their papers or other written tasks. If a student happens to have any issue with Blackboard or with the Wi-Fi service available throughout the whole campus, the IT team is also available and willing to help.
TRAVELLING:
Many trips did not go as planned due to the long lockdown periods and travel restrictions to specific areas. When I travelled from home, I first arrived to London, I visited it again once in October, and I departed from London too when I was returning home. I went to Oxford for a day trip as well.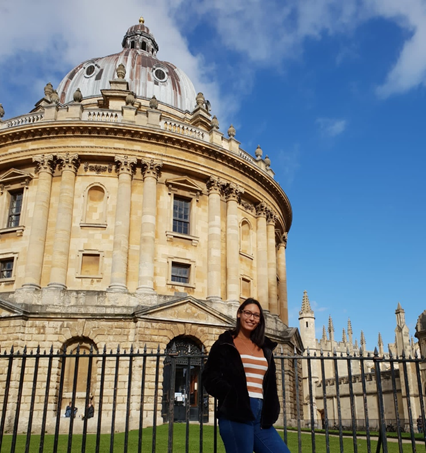 More locally, I visited Sonning and ate in Coppa Club with a flatmate. It is the perfect place where you should eat if you enjoy fancy food and dreamy scenery – it is by the river Thames too!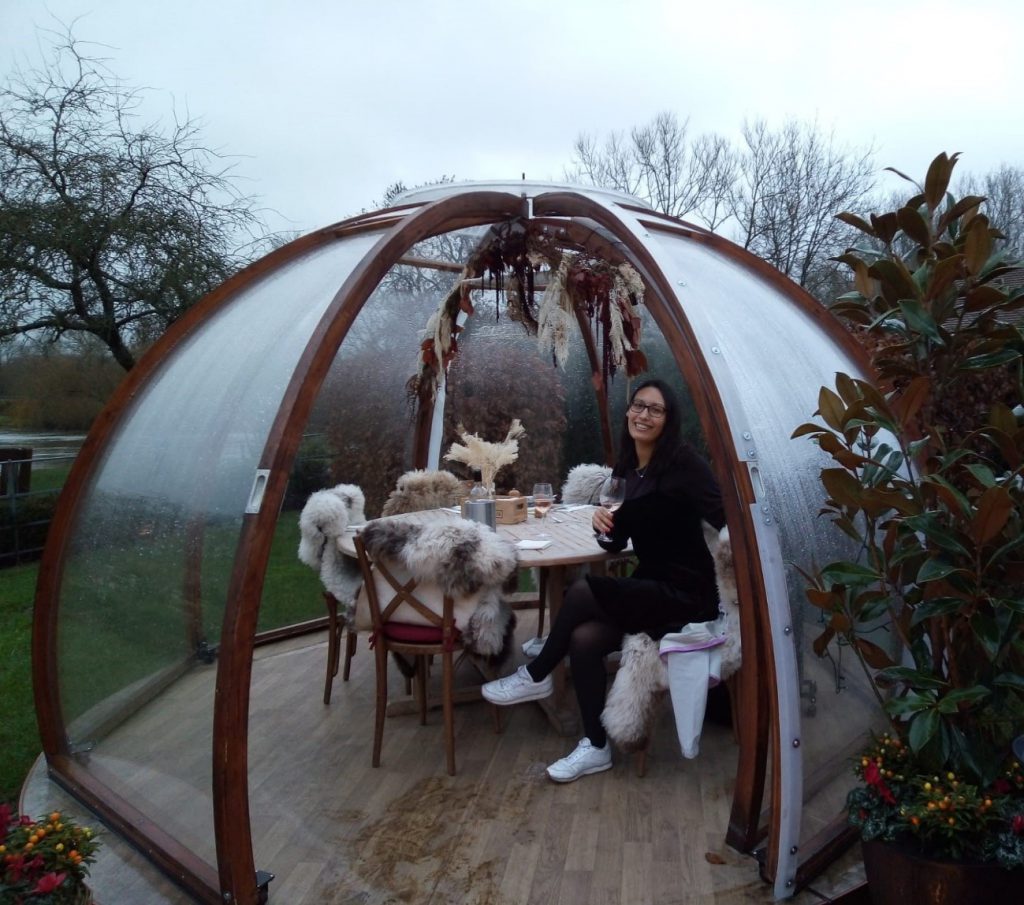 Erasmus+
Incoming Student
Study Abroad Programme