We'll always have… Reading!
My name is Karen (Yu-Chieh) and I'm a crazy Taiwanese who hopped on a plane from Taipei to London on the first day of 2020 and spent the next 6 months in University of Reading studying film and theatre. The COVID-19 pandemic broke out while I was here, so obviously lots of things didn't go as I'd planned due to the lockdown and the travel restrictions. But consequently, I was more focused on my studies and probably had spent more time on campus than most of the study abroad students ever, therefore I feel I'm super qualified to say that University of Reading is undoubtedly the best place to start your study abroad journey. 
Life on Campus
Everything here was extremely organized and systematized. Academically, everything I needed was on Blackboard and easily accessible, including learning materials, resources of essential and further readings, assessment information, etc. The communication between students and module convenors / lecturers / supervisors was simple and efficient. It's always easy to reach out to someone concerning my studies. There're lots of E-resources on Library website, including most of the essential readings for the modules I took and further readings for my research paper. The 24/7 Library provided me a very cosy place to study, as well as many study spaces scattered on campus.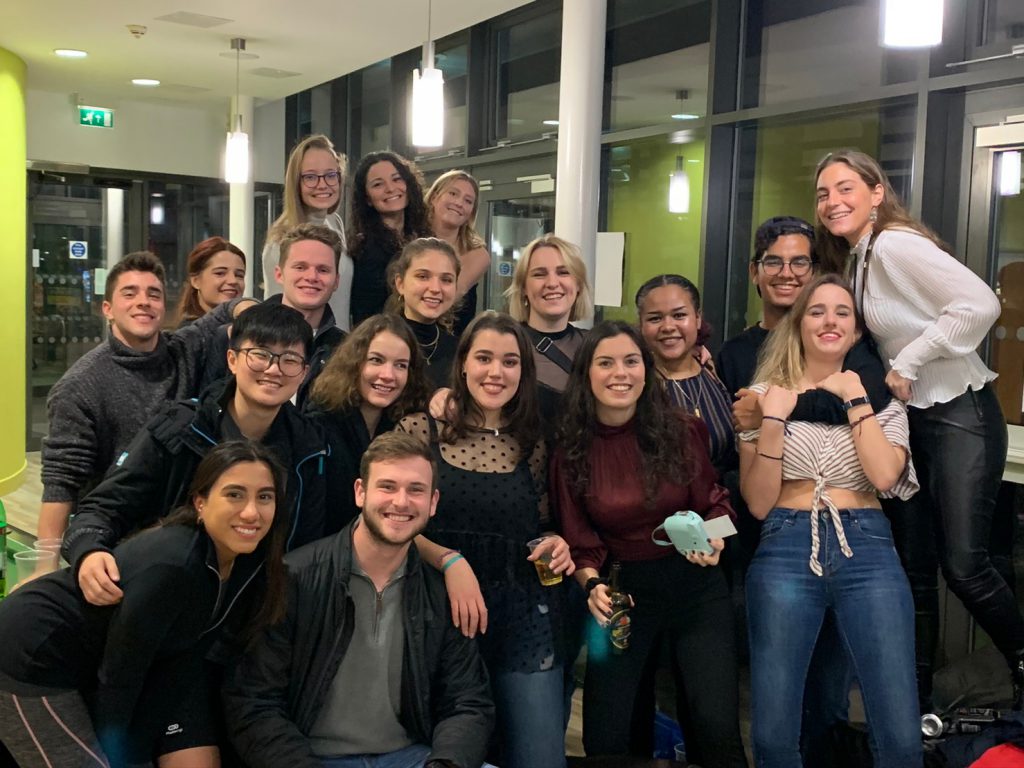 In terms of life at the University of Reading in general, there're supermarkets, cafés, bars and several sport facilities on campus, along with LOTS OF societies and sport clubs. Coming from an Asian country, the atmosphere on campus was the first biggest cultural difference I noticed. While in Taiwan it's not allowed to sell and have alcoholic drinks on campus, here I saw bar like Park Eat or night club like 3Sixty. The student union will also organize events on a regular basis, where students can hang out and socialize after classes as well. Moreover, there are more than a hundred societies and sport clubs here, and each of them are active and people are really devoted to them, which shows students here value extracurricular activities as much as their studies. Before coming to the UK, I was a little worried that I would feel out of place as an Asian study abroad student, however the best thing about the University of Reading is that there are lots of students from all over the world on campus, which makes it not difficult at all to make friends even you're not British. I felt very welcomed in classes and in the sport club I joined as well.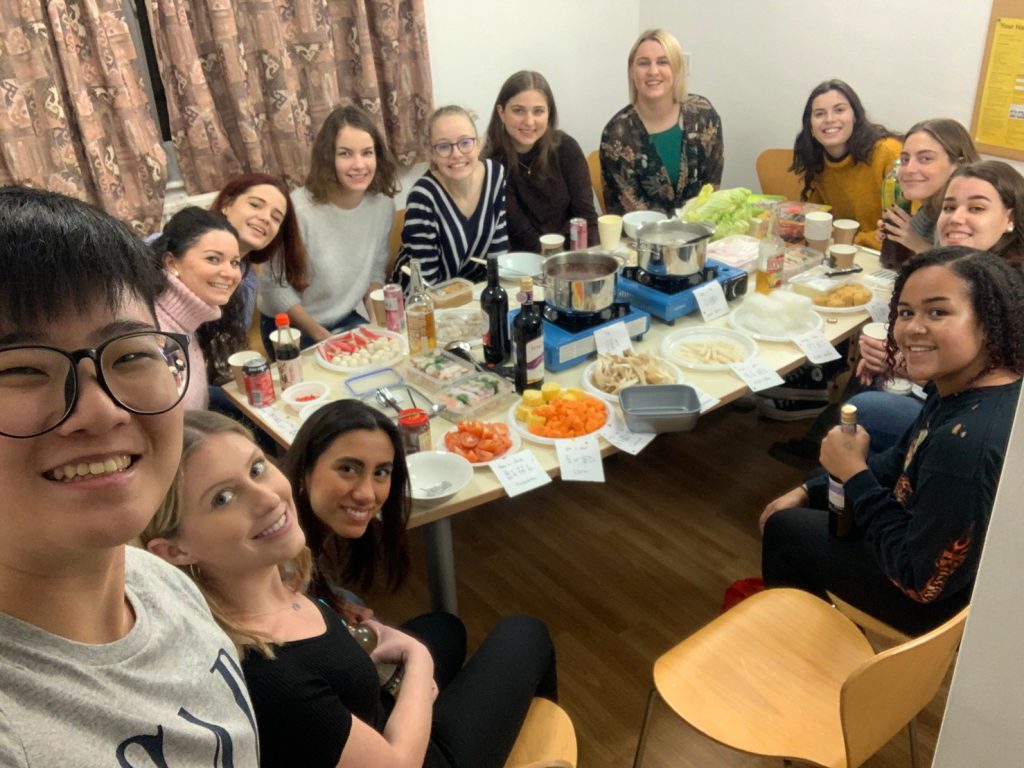 Besides, there were always people I could turn to when I needed help. The first moment I arrived on campus I was completely lost. The University Security team offered to give me a lift to my student accommodation considering it's late and I was a new arrival with lots of luggage. As soon as the term started, I immediately noticed that the way of doing university in the UK was very different from in Taiwan, hence I booked a one-to-one session with Study Advice team at the Library, and they genuinely gave me lots of useful advice regarding my studies.
Staying in student accommodation on campus, the 24/7 Hall Hotline had been very helpful too when it came to my living environment, for example, when the heater in my room was not working properly in the middle of the night, they quickly responded to my report and fixed it within 30 minutes. While I was writing my research paper, I had problems accessing E-resources therefore contacted the librarian, and he got back to me quickly and helped me to sort things out. Just days before my departure, a close friend of mine in the University had an accident and passed away, the student welfare team reached out to me at the first moment and made sure I was ok, even I would shortly no longer be a registered student in this University. Not only them, a lot of students here, people I knew well and people I didn't, all took the initiative to reach out to me during that difficult time, offering themselves if I needed someone to talk to.
Studying abroad in University of Reading, I not only took great modules, made good friends, had wonderful experience and crazy parties, but also felt that everyone treated me like their own even I was here just for a short period of time.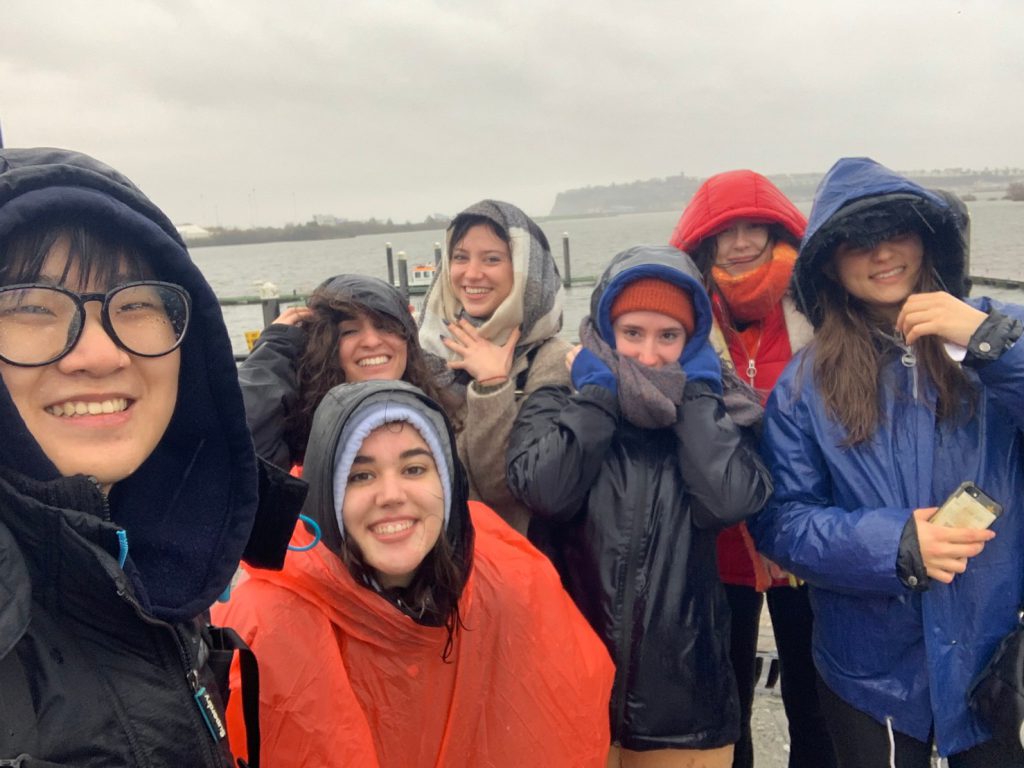 ESAO
The Erasmus & Study Abroad Office (ESAO) have been very helpful and supportive since the beginning of my application (I really wasn't paid to say this). Before coming here, they clearly detailed all the important information I needed to know and provided me with all essential documents. During the first week, I'd seen many people flooding into the office and asking questions, but all officers of ESAO were being very kind and patient to help us sorting things out. During my time here, information had been given out via email constantly to keep me updated of the latest situation, especially since the outbreak of the coronavirus pandemic (shout out to Chris who had probably sent thousands of emails to all study abroad students).
Apart from those above, ESAO also worked very hard to make sure we would enjoy our time here with people from different parts of the world. During the welcome week, they had organized several events which gave me a perfect opportunity to meet other study abroad students. That included welcome dinner party (fish and chips!), campus tour, orientation, and Morris Dance event.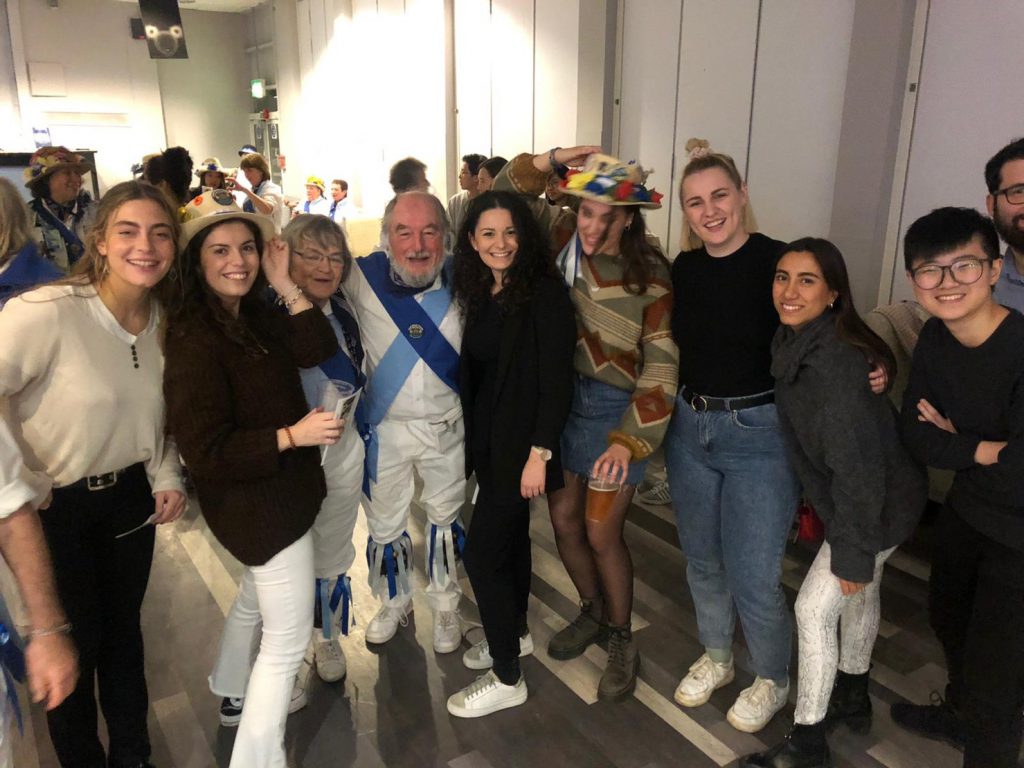 Study abroad day trips were also another highlight of my experience here. We went to Bath and Cardiff and explored the cities; however, the whole point of these trips was not where we went but whom we went with. ESAO provided the opportunities where all study abroad students could travel together like a huge family. These memories will stay forever and remind me that we're all bonded to something special. Rick and Ilsa will always have Paris, whereas for us… we will always have Reading! The place where it all started.
Travelling in the UK
Finally, if you intend to use studying abroad as a secret excuse for travelling in the UK, University of Reading is also a perfect option. Located not far from London, when I was in Reading, I could easily go to London within 30 minutes by train. From London Paddington station, I could then go anywhere by tube or other train services. As a student studying in theatre, London's like paradise and it's important for me to be able to go to London constantly. With the 16-25 Railcard, it also saved me 1/3 on rail fares for every train I took. During my short time here, I've been to Cambridge, Oxford, Bristol, Bournemouth, Manchester, Bath, Cardiff, and of course London… approximately 20 times!
Study Abroad
All in all, studying abroad in the UK is the best decision I've ever made in my life, and I feel it's what everyone should do if there's an opportunity in front of you. I know it's a bit crazy to just pack your stuffs and go to a totally different environment and stand on your own feet. But like The Joker once said, 'madness is like gravity, all it takes is a little PUSH.' You are seeking a great adventure, so be mad! If you are wondering if it is worth studying abroad or whether University of Reading is the right choice, I hope my words would be that little push. Try to remember this: We usually regret not doing something instead of having done something. So just do it!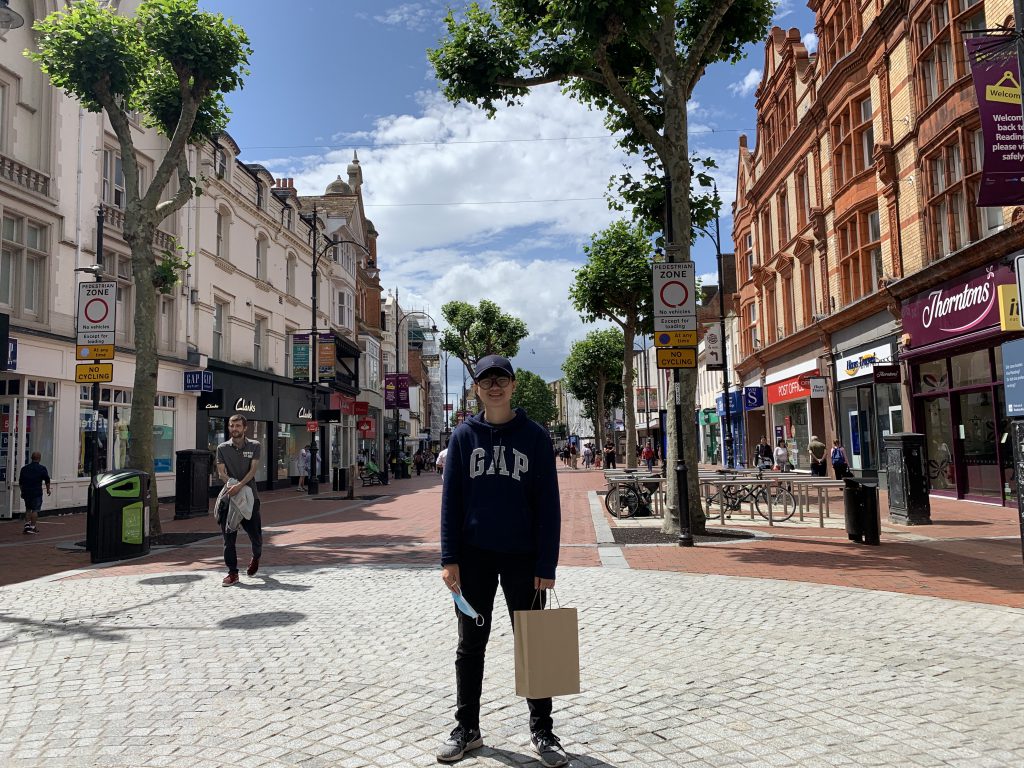 Incoming Student